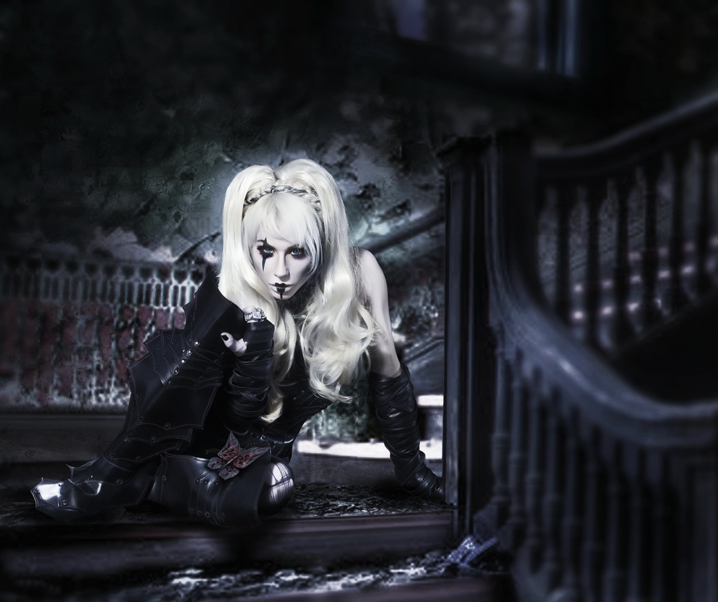 September Mourning is the creation of a universe. It is not a band, it is a story... a fantasy with a musical element intertwined within its world. Created by M Lazar and Marc Silvestri/ Top Cow Comics, the project was previewed on stages with the legendary Marilyn Manson, only months after its inception. Performances with The Birthday Massacre, I Am Ghost, Hanzel Und Gretyl, and Dommin followed as well as radio play across the country. This year at Comic Con in San Diego, SM announced a partnership with MTV that will further the development of the character and the world in which she dwells. Top Cow also announced the unveiling of the graphic novel of the same name in 2012. In the overpopulated music scene of today, September Mourning stands alone in its originality. Come, join the world of September and the Children of Fate.
"Melancholia"
The guitar driven force of hard rock and metal marries the sweep and grandeur of dramatic lyricism and melodic vocals on "Melancholia", the debut album from the storyline driven dark culture fantasy art and musical project September Mourning.
Produced by the band itself, "Melancholia" is a musical journey though the emotions of the central character in the story of September Mourning. September is a girl trapped between the worlds of the living and the dead. She is a reaper, with the power to harness death and use it to make things right.
Each song on the album represents the emotions and memories she absorbs when she takes a soul..
The album opens with the powerful roar of guitars in "Go For the Throat", a metal driven song encompassing revenge and a thirst for death. The epic "A Place to Call Your Own" with its catchy guitar riffs and melodic chorus beckons its listener to believe that they are being watched over. "Always" is a personal glimpse of September's own story in which heavy guitars mimic the dramatic lyrical content. "Fallen" pleads to the ones who have lost their way and their hope, and "Love is War" with its taste of dubstep, powers a candid look at the dark side of love. "Lost Angels" reminds us of the beauty that lies within us all. The ballad "Crimson Skies" speaks of the passing of a loved one through crescendos of strings and wailing guitars. "Seal Your Fate" is a percussive and bass driven song that asks its listener to stand up against their fears and become empowered. "Beyond the Grave" has an unmistakable groove that is the driving force behind its message: sometimes the motivation behind following our dreams is an unrequited love. The album ends with a "Last Embrace" of the listener; a melodic track fueled by lyrical programming and open guitar chords, which climax with the roar of the words, " I won't let go".